C296 4K/5MP Auto-Tracking Camera + Max 128GB Local Storage
Buy 2 Save 5%, Buy 3 Save 10%
• Person/Vehicle Detection: Discerns people and vehicles from other objects.
• Two Storage Options: Record videos to a Micro SD Card (SD Card not included) or opt for unlimited cloud storage at a nominal fee in case of camera damage.
• 355° Pan & 140° Tilt: Cover every angle with pan/tilt and auto cruise.
• Two-Way Audio: Built-In mic & speaker to listen in and talk back in real time.
• Motion Alerts: Alerts you instantly when the cam spots something unusual.
Safe Checkout
Description
Upgrade 5MP for Wider Monitor Range
Compared with traditional 5MP( 2560x1920P), C296 comes with a new 5MP(2880x1620) sensor, which performs a wider viewing angle, a perfect choice for monitoring the front yard, backyard, corner, etc.
5MP Super HD
Starlight Color Night Vision
ZOSI C296 PT security camera comes with 6pcs LED lights and 4pcs powerful spotlights, to allows you to see up to 100ft in night. It also support 3 night vision, Black&White night vision, Full color night vision(Color vision all the time), Smart night vision(trigger by motion detection).
Starlight Night Vision
Human, Vehicle, Pet, & Package Detection
Thanks to C296's cutting-edge AI algorithm, you can customize this 5MP PTZ camera to detect humans, vehicles, pets, and packages for accurate and smart notifications, simply select the object detection mode you need on ZOSI Smart APP. 
No Subscription Fee

Up-to-Date Algorithm
Auto Tracking for a Higher level of Security
C296 pan-tilt camera can detect and track the moving target automatically to provide seamless details.
Auto Tracking
This outdoor PT camera can cruise automatically or patrol spots that you pin down for extra attention. You can easily customize the patrol mode in ZOSI Smart App at any time.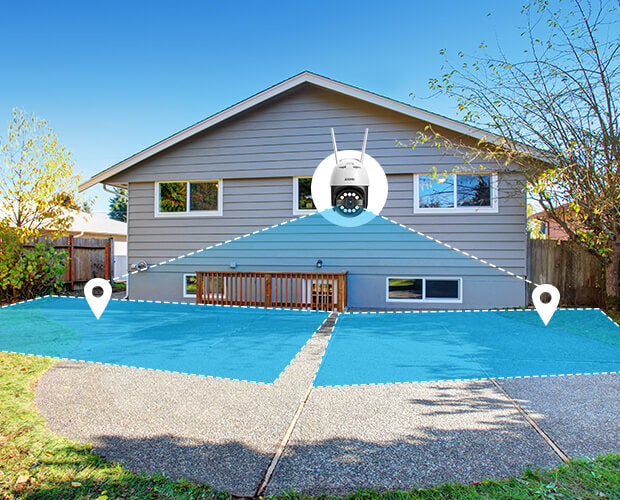 Active Defense against Intruders
Powerful spotlights and siren will be triggered automatically to warn off attempted intruders.
Spotlight

Siren
Real-Time Conversation
Hear and talk directly to anyone who steps into your property via clear 2-way audio.
Microphone

Speaker
Flexible Storage, Reliable Recording
Save videos locally with a micro SD card (up to 128GB) or backup important moments to the encrypted cloud for double insurance.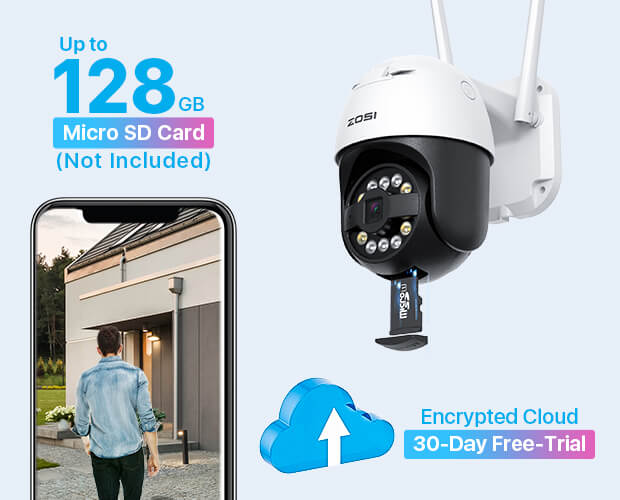 DIY Voice Alerts
In addition to 9 default alert sounds coming with the camera, you can also pre-record your voice for customized greetings or deterrence. DIY your own home security alert mode on ZOSI Smart App at any time.
Customized Alerts

Tripwire Intrusion Detection
Monitor Specified Areas
Customize the activity zone to focus on what you really care about, reducing useless false alarms.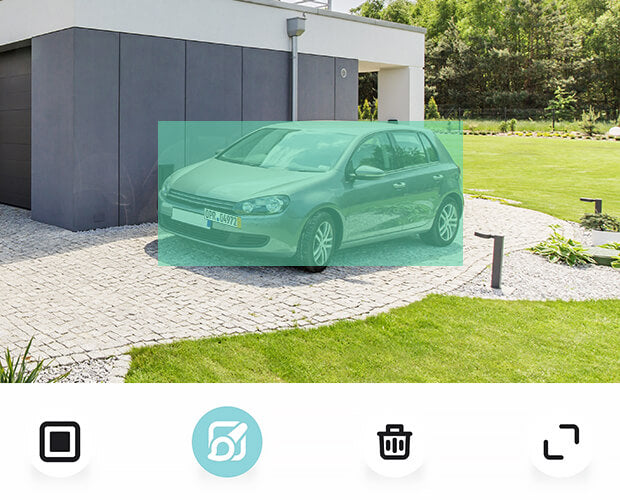 Hands-Free Voice Control
Get instant access to your security camera via voice control. Just use simple voice commands to activate different camera features with Amazon Alexa.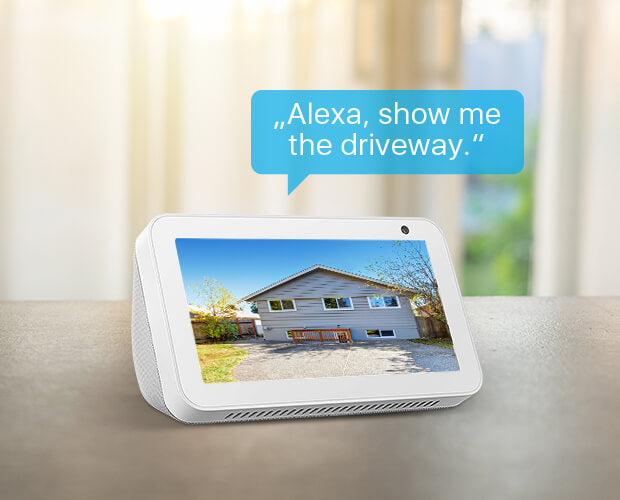 Stable WiFi Connection
Stronger WiFi signals provide enhanced network performance for a smoother view of your home and business.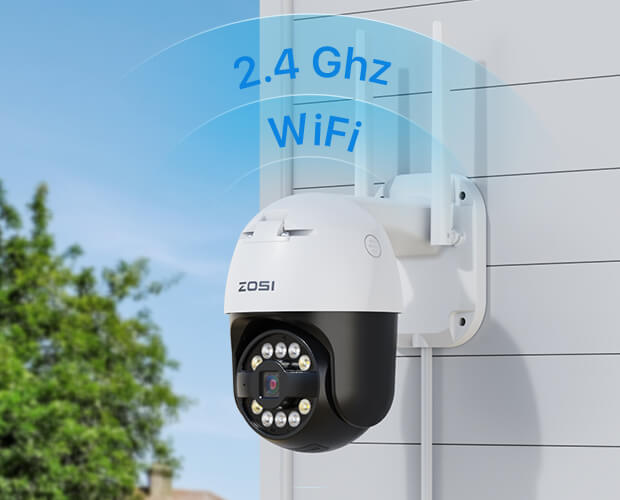 Design for All Weather Use
C296's strong, durable construction and weather sealing make it tough enough to surveil just about anywhere.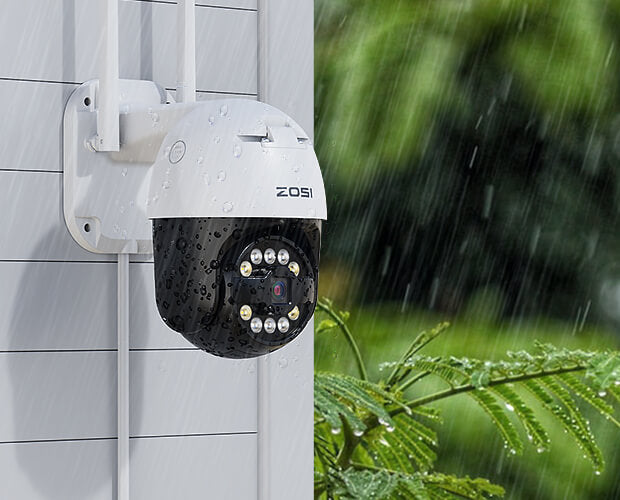 Support
FAQs
Does C296 security camera support 5GHz WiFi?

Do I need a subscription to use the camera?

How does auto tracking work?

Can I view the camera from another location?

Does it allow 24/7 recording using an installed SD card?

Where are the recordings stored? Is NVR a must?

Can the light activated only, siren activated only, or both activated?

Can I add this C296 PTZ security camera to ZOSI security camera systems?

Can I use the C296 security camera via wifi with the ZOSI NVR?
C296 4K/5MP Auto-Tracking Camera + Max 128GB Local Storage
$109.99