It's strongly recommended that you have a monitor available for the DVR itself, as many of the DVR's menus and settings are configured using the monitor.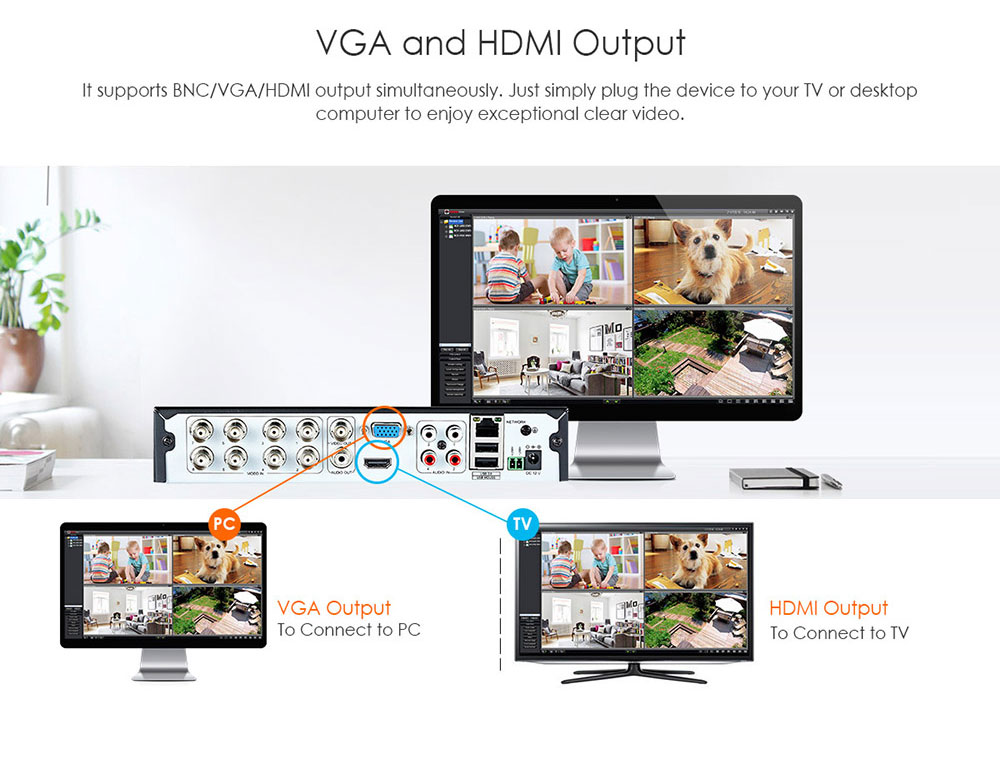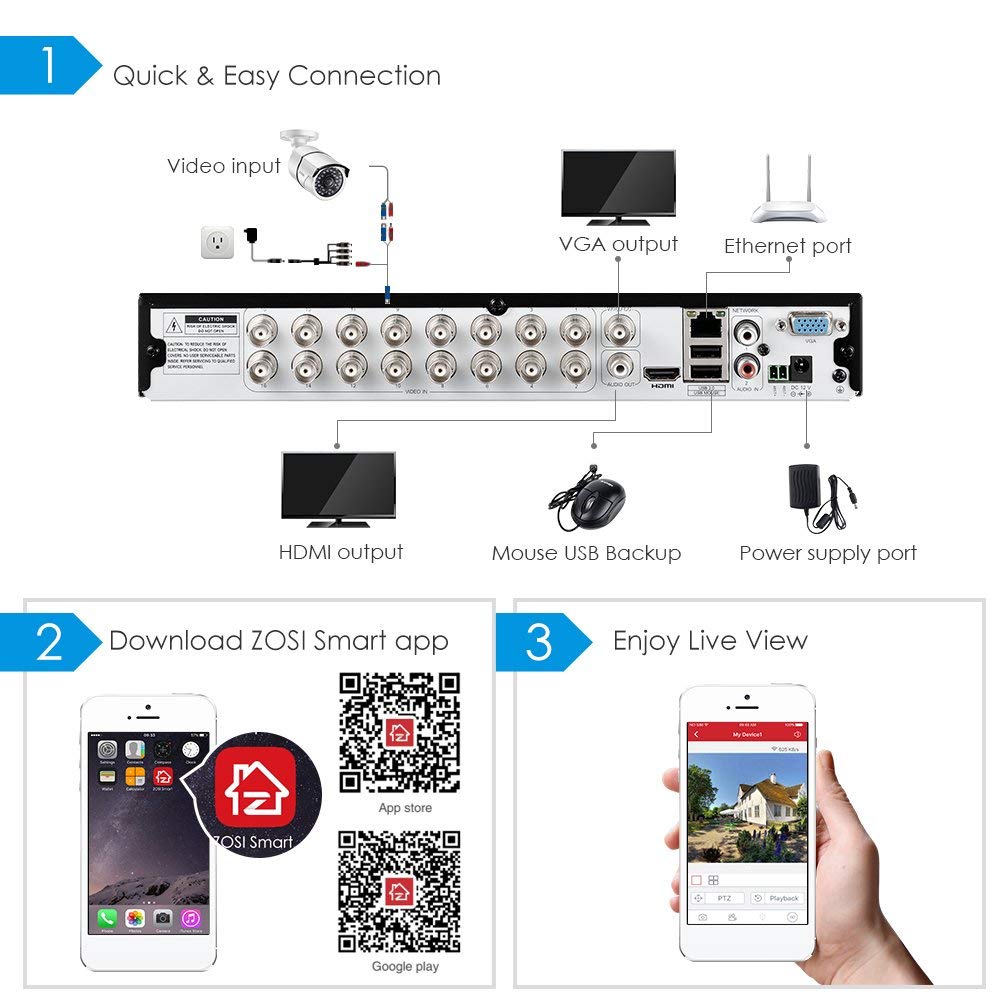 Connecting the DVR to an HDMI Monitor
Connecting your Zosi DVR to a compatible TV or monitor with an HDMI cable will ensure you're getting a high-definition picture.
1. Connect one end of the HDMI Cable to the port marked HDMI on the back of your Zosi DVR.
2. Connect the opposite end of the HDMI Cable to the HDMI port on your compatible TV on monitor.
3. Ensure you select the proper HDMI input on your TV or monitor.
Please let us know if you have any further questions.