C180 4MP Camera System + 5MP 8-Channel PoE NVR + 2TB Hard Drive
Buy 2 Save 5%, Buy 3 Save 10%
• PoE Plug and Play: This PoE camera transmit videos and get power through only one network cable. This beginner-friendly setup is perfect for DIY enthusiasts.
• 24/7 Video Surveillance: 2TB HDD provide reliable 24/7 continuous recording, motion-triggered only recording. Enjoy free local storage, no subscription needed.
• 4MP Super HD: Experience exceptional image and video quality up to 100ft away.
• One-Way Audio: Built-in mic captures high-fidelity audio and offers you critical evidence.
• Live View & Smart Playback: Check what's happening now anytime and anywhere. All without additional fees.
%-D
%!D:Day,Days;
%-H
%!H:hour,hours;
%-M
%!M:min,mins;
%-S
%!S:sec,secs;
Safe Checkout
Description
4MP 25fps for More Details
The camera can get 4MP Ultra HD real-time video at 25fps, record clear details and capture more of the action without missing a beat. Upgraded night vision up to 100ft.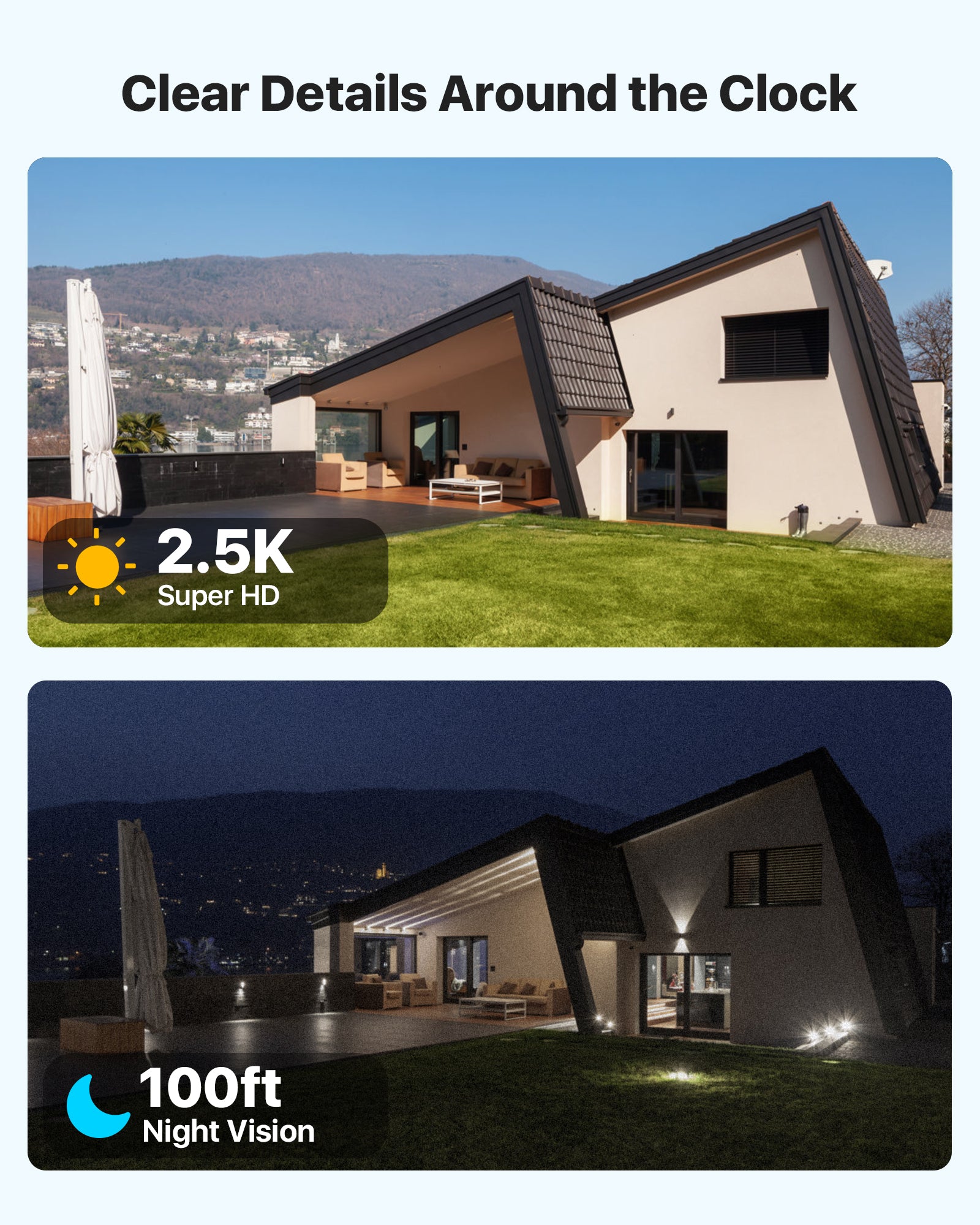 Reliable Local Storage
Built-in 2TB Security Grade Hard Drive, Users are provided reliable 24/7 recording. Support long continuous recording and backup. NVR can be set to automatically overwrite the oldest internally stored footage or you can transfer those video files by USB to a memory stick or external Hard Drive.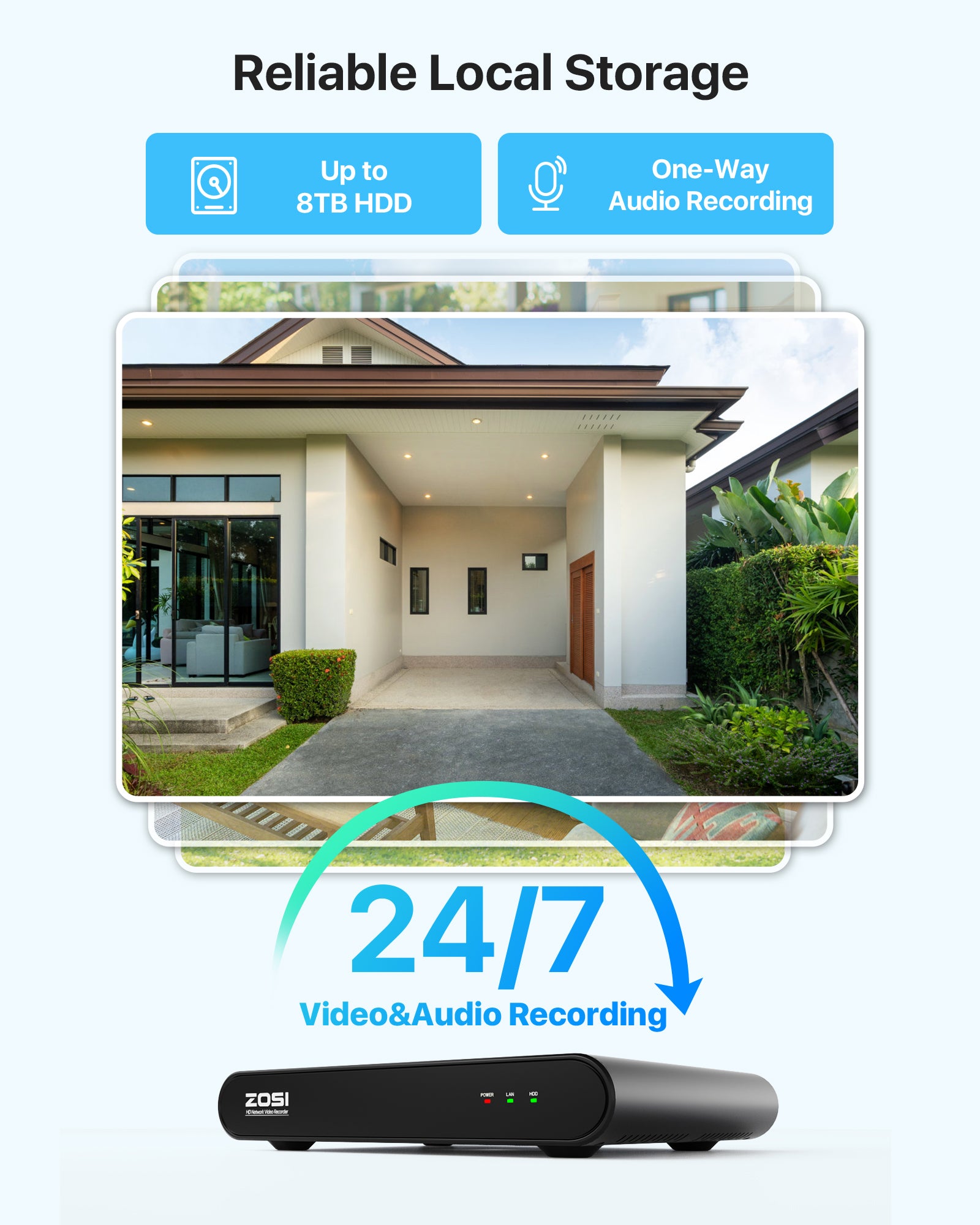 Smart Human Detection 
You can customize a specific motion detection zone in each camera to minimize false alerts. Smart Instant notifications and email alerts will be pushed to your phone when the camera detects human motion.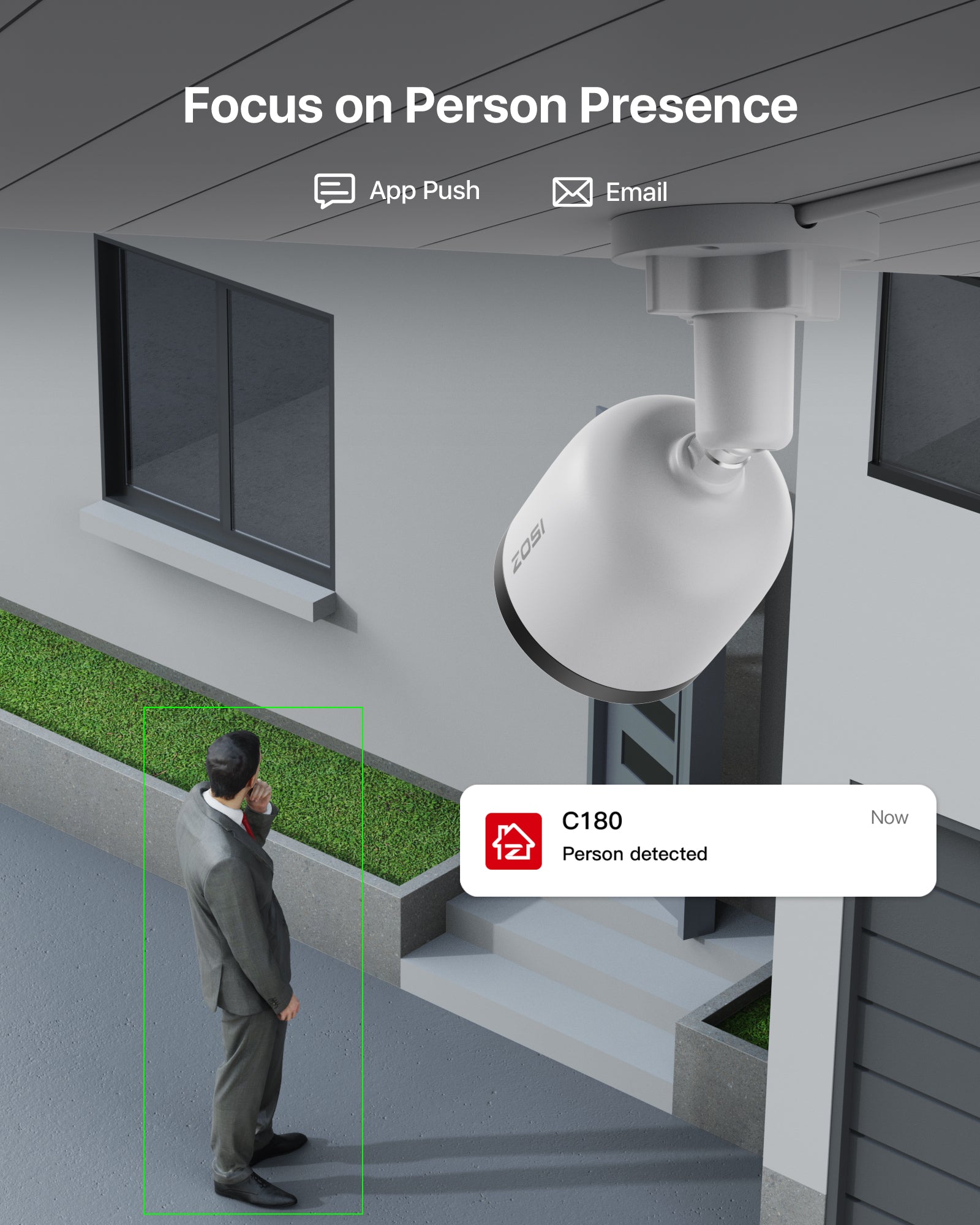 Easy PoE Setup 
Running one single PoE cable for power, video, and sound makes it easier to set up and install your home security camera system. Each camera comes with 60ft network cables, which can be directly connected to the NVR.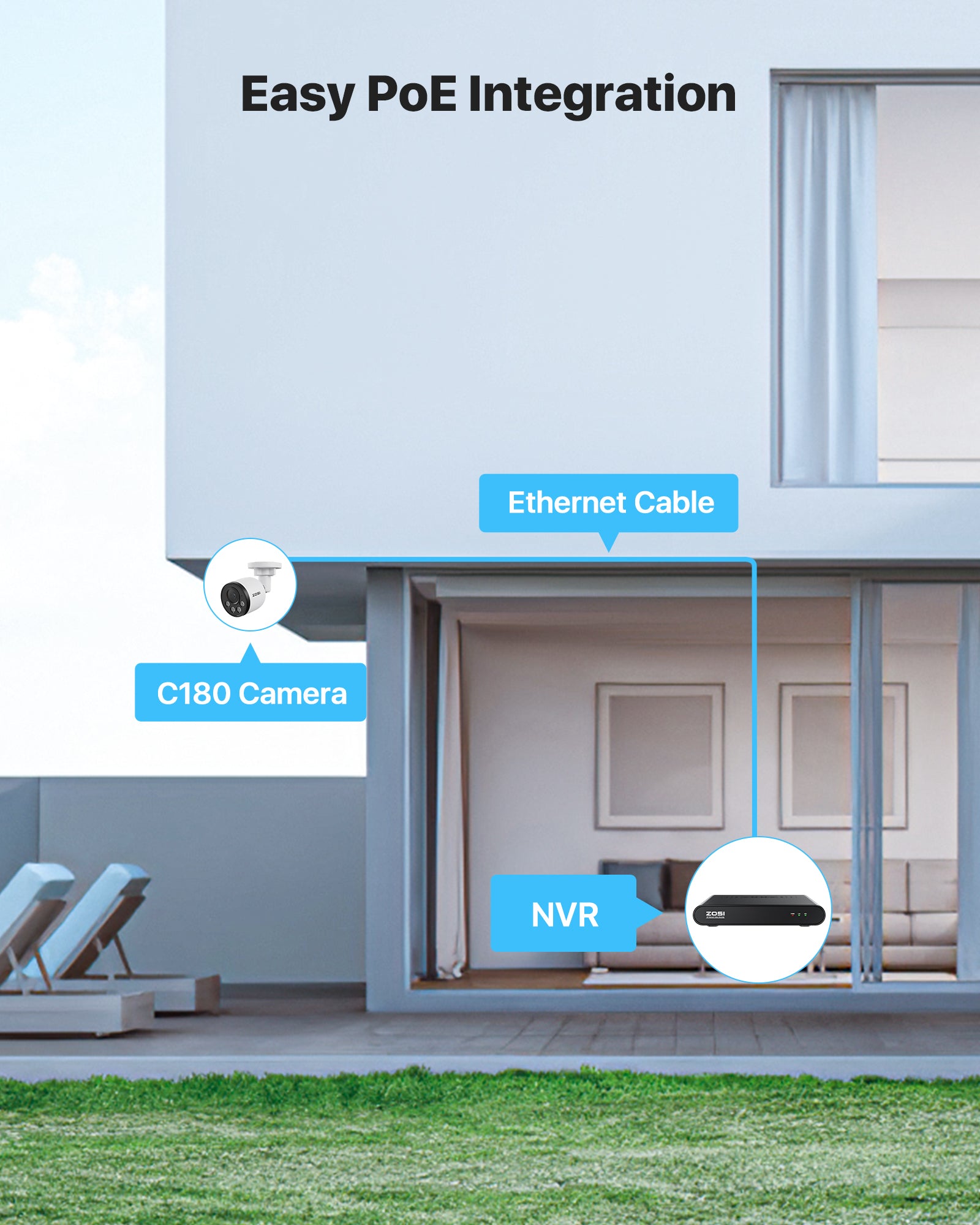 Anywhere Access & Control
Effortlessly access and control your cameras via the ZOSI Smart App on your smartphones or the AVSS Client on tablets/PC, all without additional fees.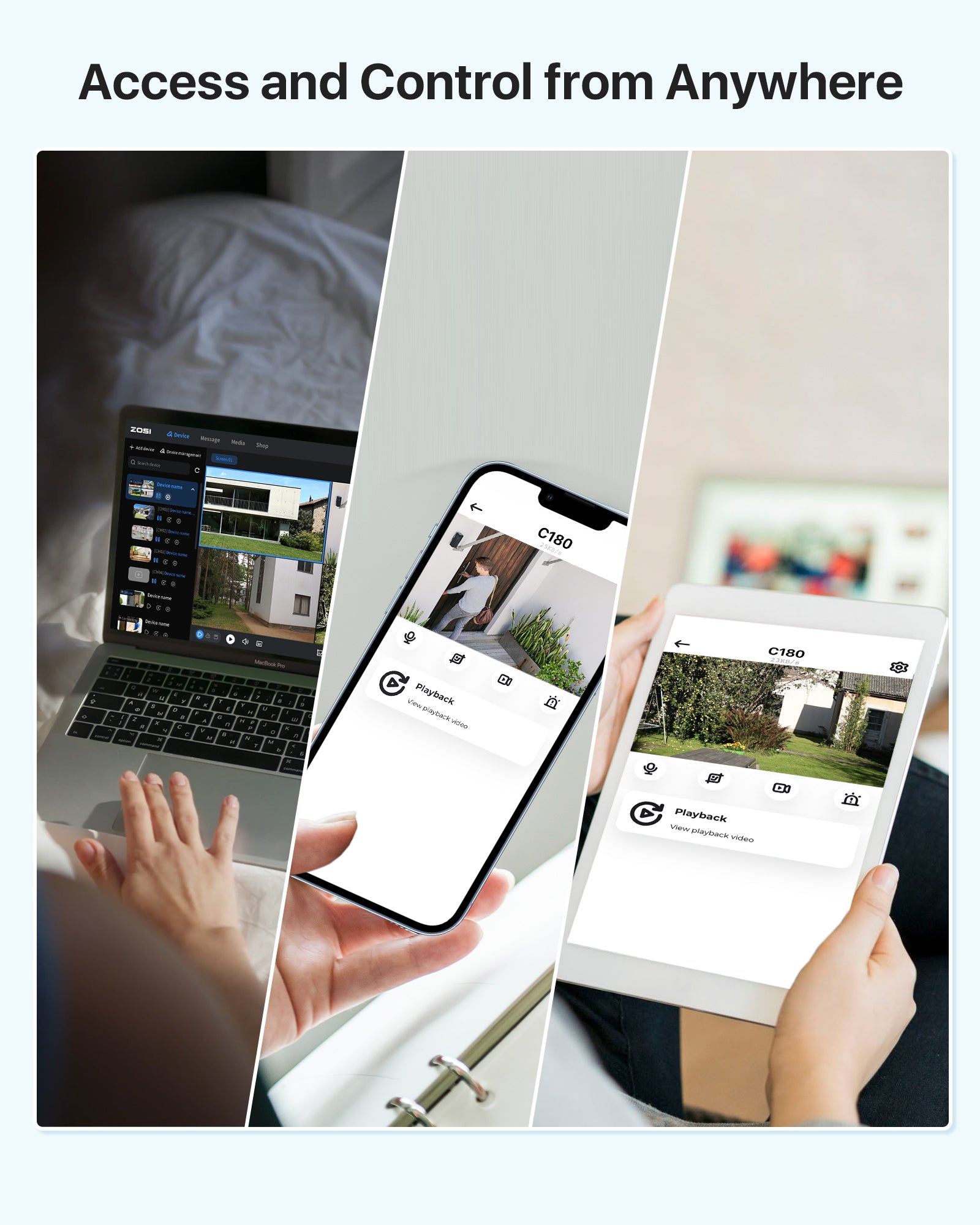 Built for Indoor & Outdoors
Full metal casing with IP66 waterproof rating makes your super HD cameras work efficiently both indoors and outdoors.(Working environment: -10ºC /14ºF to 60ºC /140ºF )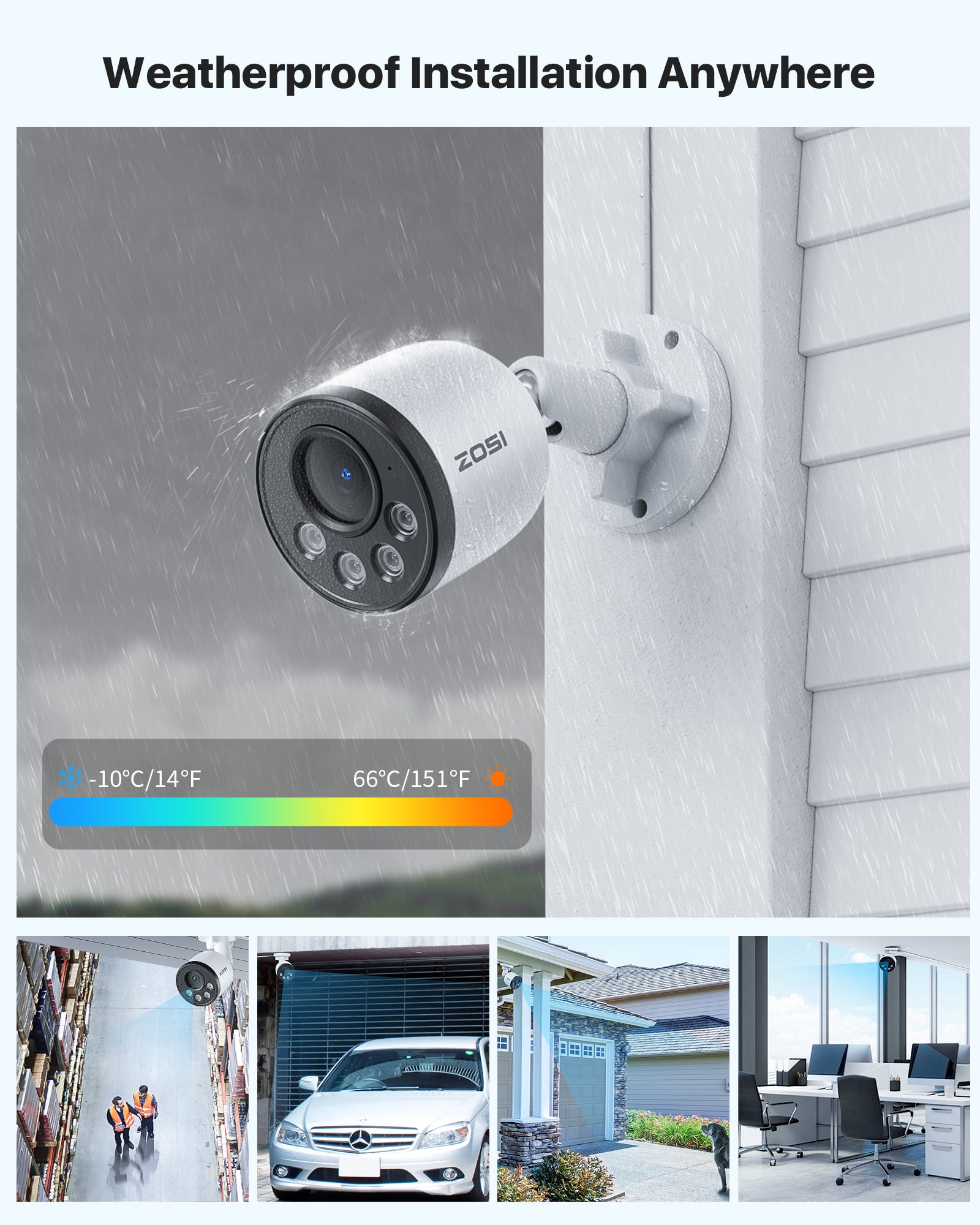 FAQs
How far can a PoE camera be from the NVR?

Can this PoE NVR work with a PoE switch?

How many PoE cameras can I add to this system?

What is the storage capacity of this nvr system?

Does this NVR system support 24/7 recording?

Do I need a subscription to use the NVR system?

Why Digital over Analog?
C180 4MP Camera System + 5MP 8-Channel PoE NVR + 2TB Hard Drive
$299.99