3MP 8 Channel Wireless Security Camera System, Rechargeable Battery, Support 256GB SD Card, C1 Pro Kits
Shipping & Delivery
3-6 Business Days to Most Areas in the US
Ship from US Warehouse directly (3-6 Business Days to Most Areas in the US)
Ship from China Warehouse (10-14 Business Days to North America area)
Shipping
Order Delivery
All of your orders will be processed within 2 business days.
We will keep you updated tracking information by text messages and emails.
Free 30-Day Returns
ZOSI is to provide our best product and service to you. We offer Free Return within 30 Days from the Original Purchase Date for Refund with or without Reason.
The product must be purchased directly from Zosi website store, you may return your undamaged product and packaging within 30 days of purchase to receive a FULL REFUND for any reason.
Beyond the 30 days, If the reason for return isn't quality-related, or any other damage caused by the unintended use of the product, the customer must pay the return shipping costs as well as the tariffs caused.
You may receive a return label from Zosi RMA technicians after your request is authorized. Just print out the return label and stamp it on the package. Call the shipping carrier to pick up your package.
1-Year Warranty
Learn More
We provide a 1- year limited warranty for customers who have purchased ZOSI products from ZOSI website store store.zositech.com.
This 1-year limited warranty is applied to ZOSI products, including ZOSI DVRs & NVRs, security cameras systems, security cameras, and accessories.
This warranty policy is not applied to the free gifts shipped from ZOSI.
3MP
 Color Night Vision
Get 3 Megapixel visual quality & smoother live viewing experience. See features like faces or license plates in full color, even at night, with color night vision.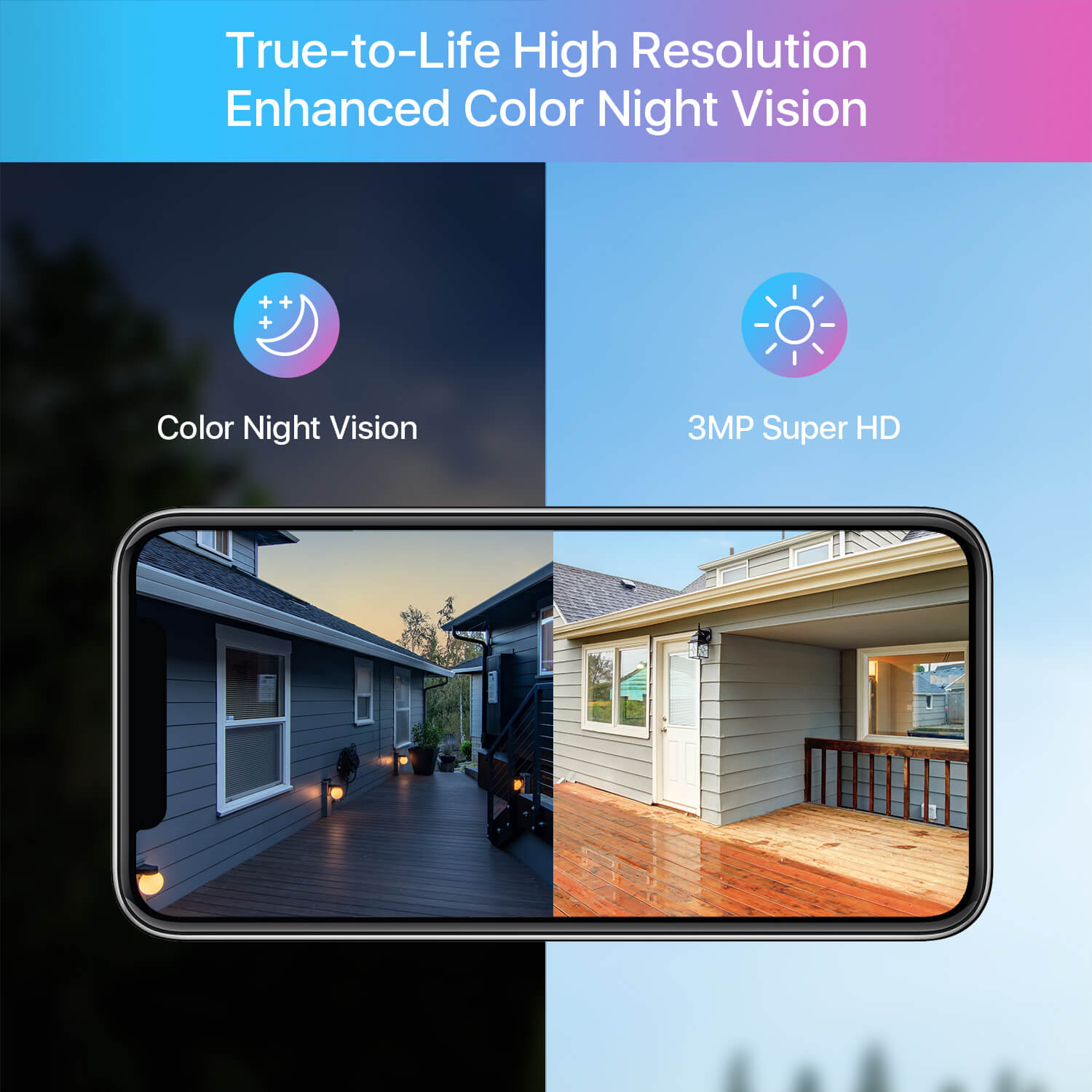 100% Wire-Free Cameras System
No cables or wiring hassles at all! Simply install C1 on any flat surface with the magnetic base or mounting bracket. The NVR support up to 8 cameras, you can add more C1 Pro wireless camera.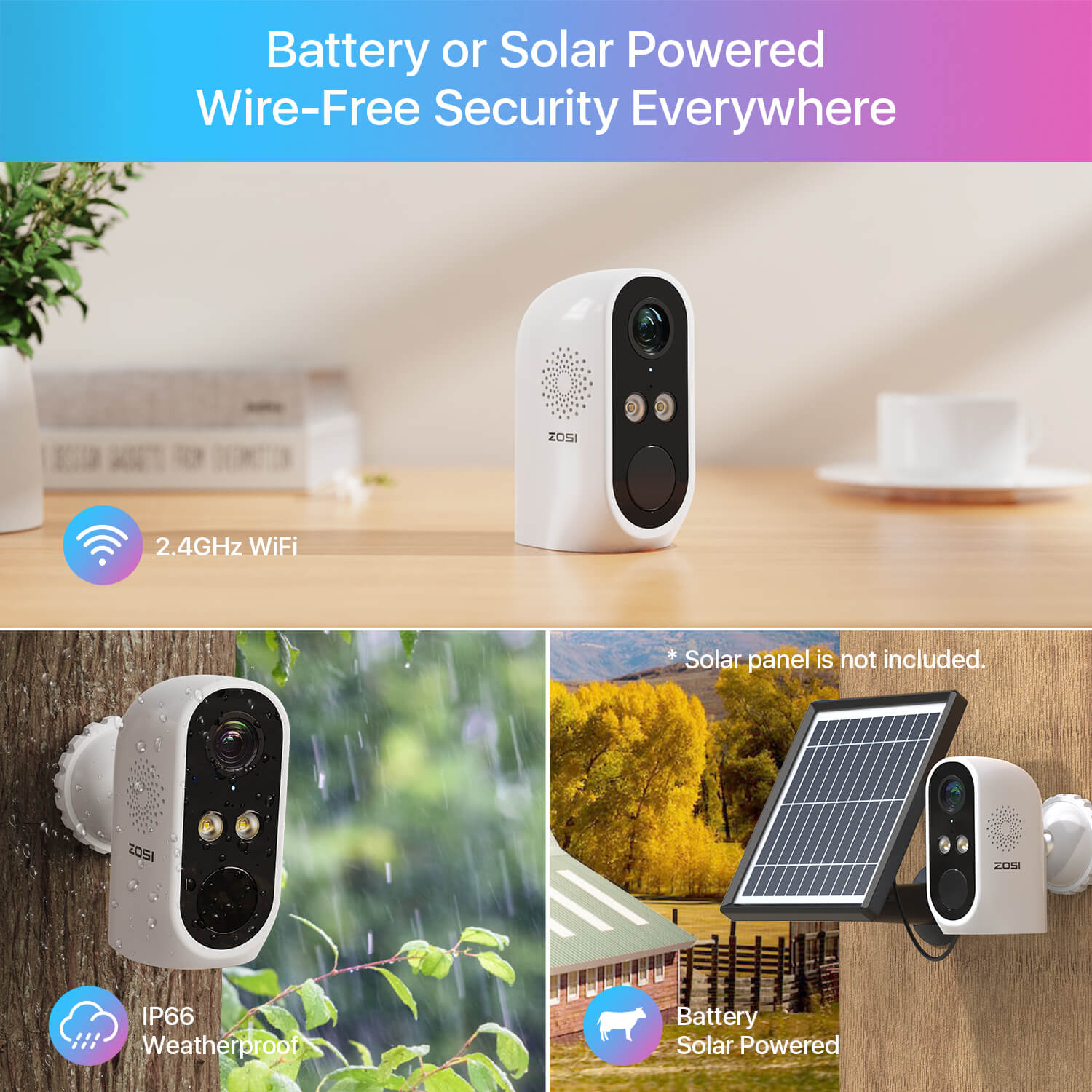 Smart PIR Alerts
PIR sensor detects the movement of heat-emitting objects. Once an object is detected, you will receive a 10-30 second video recording triggered by movment, which can be viewed on the ZOSI Smart App.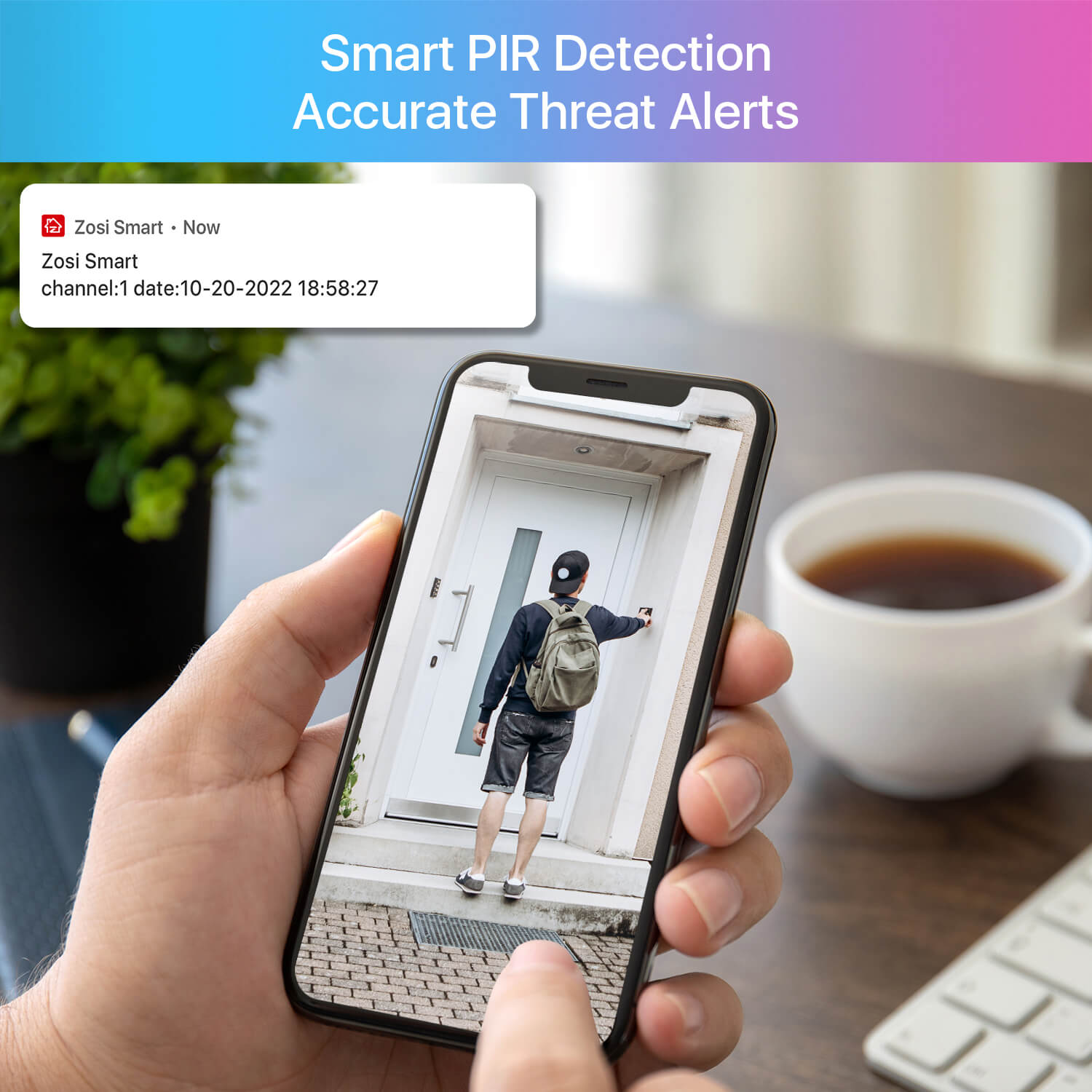 Chase off the unwanted
This smart camera is alert to any would-be intruders and deter them via spotlight and siren  deterrence.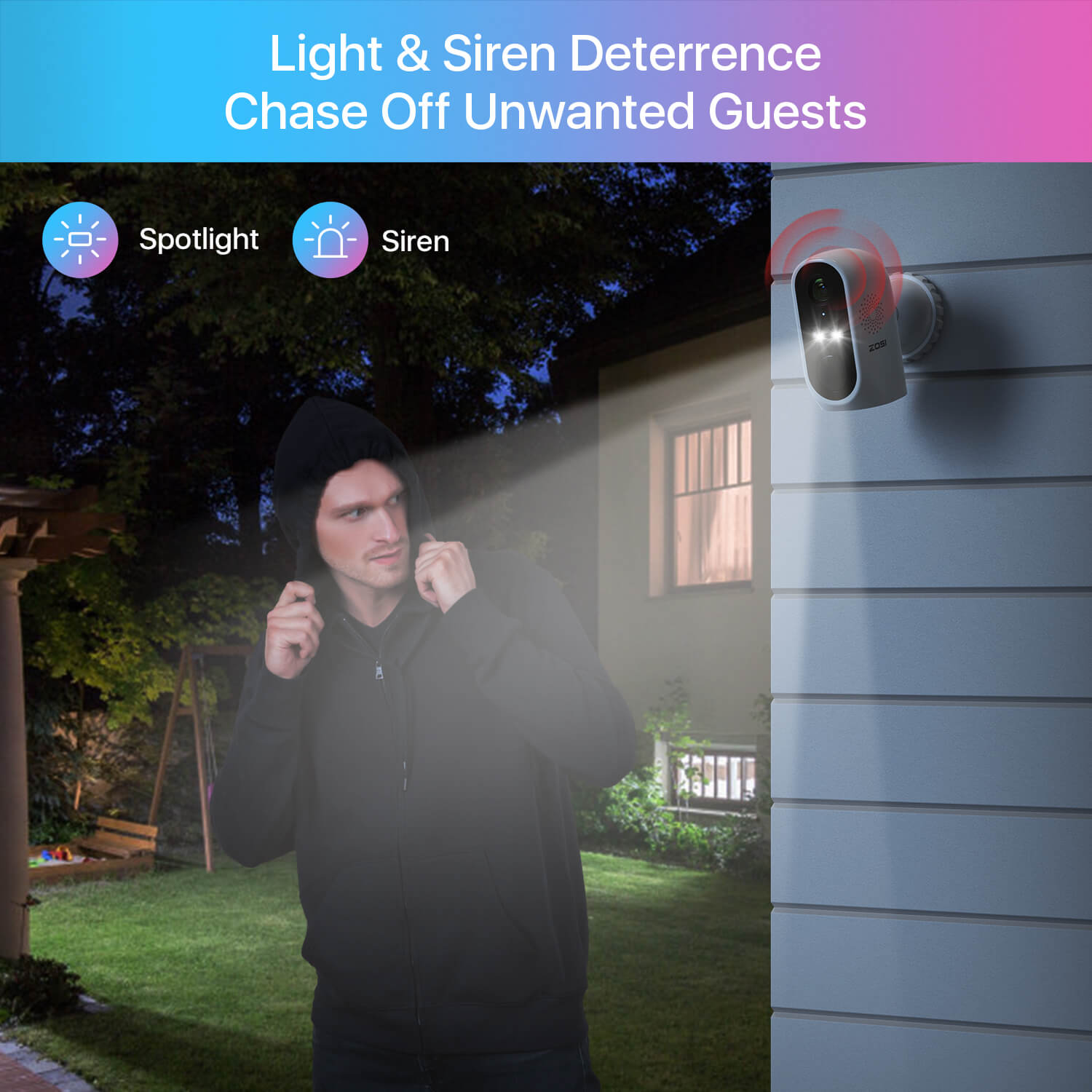 Two-Way Audio
With built-in microphone and speaker, Hear and speak with clarity. Easily talk to the elderly and children at home even when traveling on business.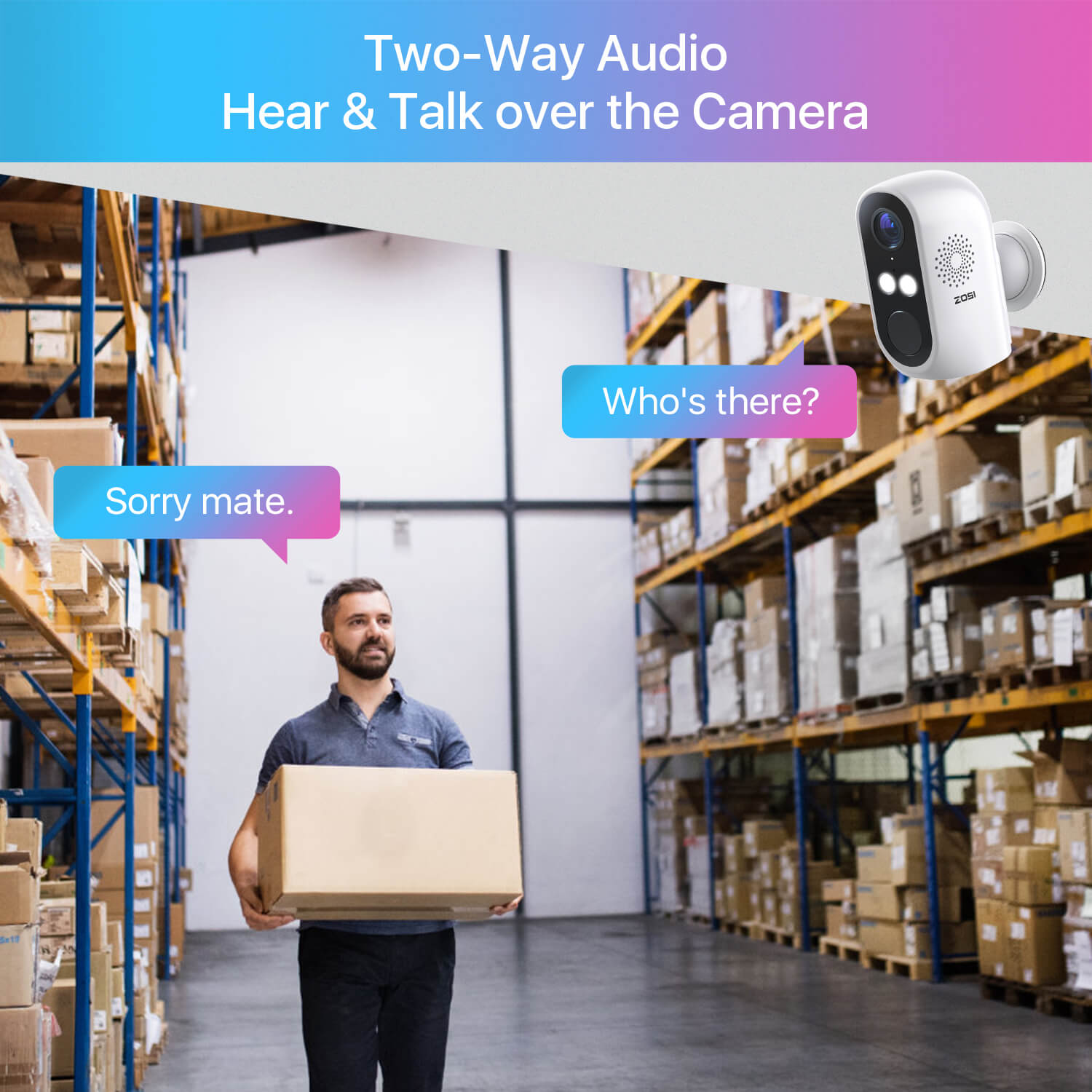 Non-Stop Solar Powered 
Connect the cam to ZOSI solar panel to obtain clean, free and sustainable solar power so you'll never worry about battery drain.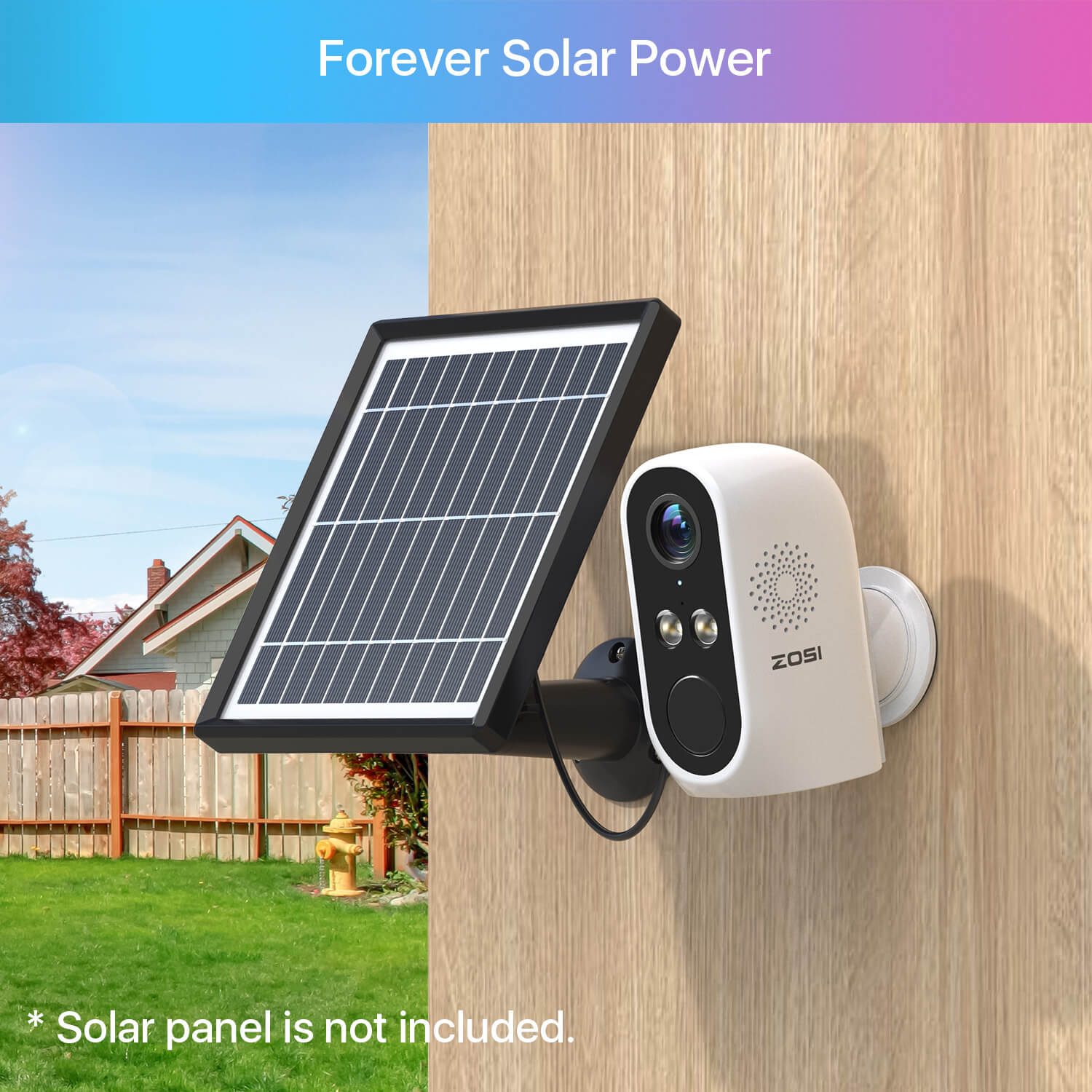 Monitor Specified Areas 
To focus on what you really care, customize detection areas on Zosi Smart App, reducing useless false alarms.
IP65 Weatherproof Protection 
With IP65 weatherproof protection, this WiFi camera is ready to guard against any rain and gale.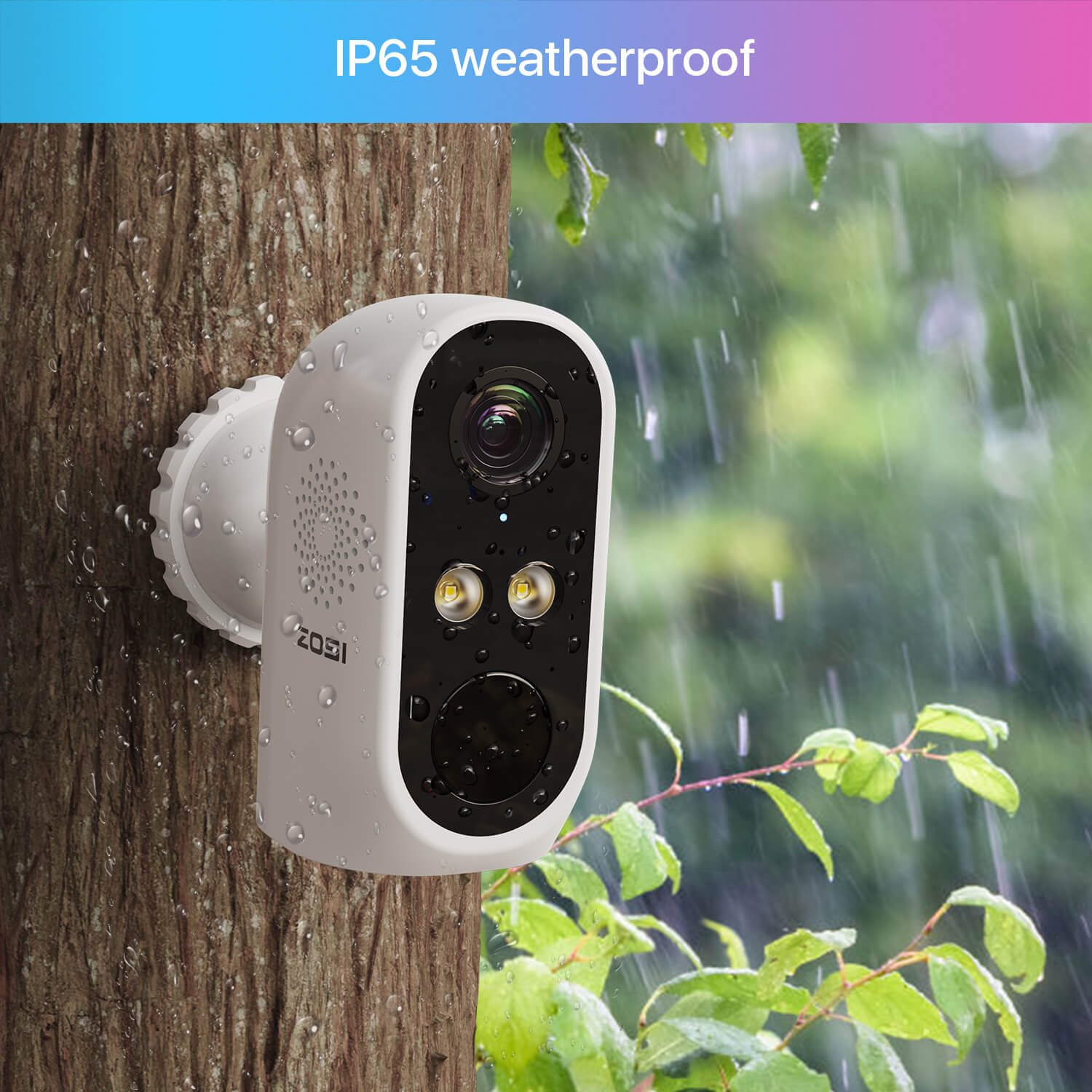 Secure Local Storage
One 64GB SD is pre-installed in the NVR for local storage, and you can expand the storage with a max 256GB Micro SD card.