C211 2MP CCTV Analog Camera System + Up to 16 Cameras + 2TB Hard Drive
Buy 2 Save 5%, Buy 3 Save 10%
• Person/Vehicle Detection: This camera can tell people and vehicles from other objects. Get alerts when suspicious person or car is loitering.
•1080p Infrared Night Vision: 24 Infrared LEDs enable long night vision distance up to 80ft even in low light.
•H.265+ Video Compression: Save more bandwidth resources storage space compare with H.264 technology.
•Live Anywhere: ZOSI Smart App allows you to check in on your home or business from anywhere.
•IP66 Weatherproof: This camera is made of high-quality ABS material. Ready for both indoor and outdoor usages.
%-D
%!D:Day,Days;
%-H
%!H:hour,hours;
%-M
%!M:min,mins;
%-S
%!S:sec,secs;
Safe Checkout
Description
2MP Infrared Night Vision
Featuring 80ft night vision, plus advanced 3D-DNR and D-WDR technology, this powerful security camera system sees and records your home and business in crystal-clear HD clarity with every key detail grasped.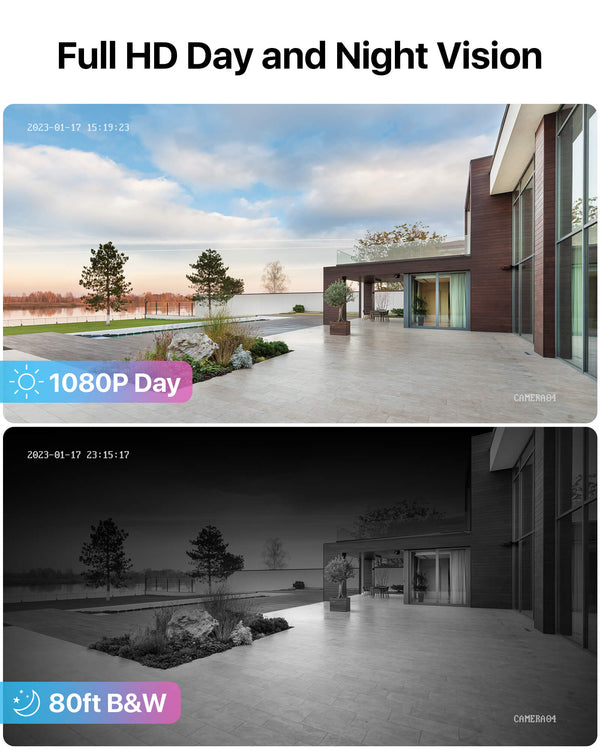 S

mart Person & Vehicle Detection
Powered by smart AI technology, this camera identify person and vehicles from other objects. Receive notifications whenever there is suspicious activity by a person or a vehicle lingering around your home or shop. No subscription needed!
Smoother Video Streaming, Less Buffering
H.265+ technology saves about 50% bandwidth and storage compared with H.264 standard. At the same bandwidth, H.265+ delivers sharper and smoother video streaming, without buffering and latency. 
Customized Area for Accurate Detection
Simply drag to customize the area that you want to keep an eye on, and once the motion detection is detected, it will alert you with an instant push notification to your ZOSI Smart app, email the events with photos, and trigger buzzer alarms in the DVR.


Continuous 24/7 Recording 
This 2MP DVR system supports 24/7 nonstop recording of up to 16 cameras at the same. (Make sure the HDD is pre-installed) You can also install a max 8TB HDD for more video recording storage. 
Outdoor & Indoor Surveillance
This security camera, rated weatherproof IP66, is built tough enough to stand a variety of harsh weather conditions - rain or shine, cold or heat.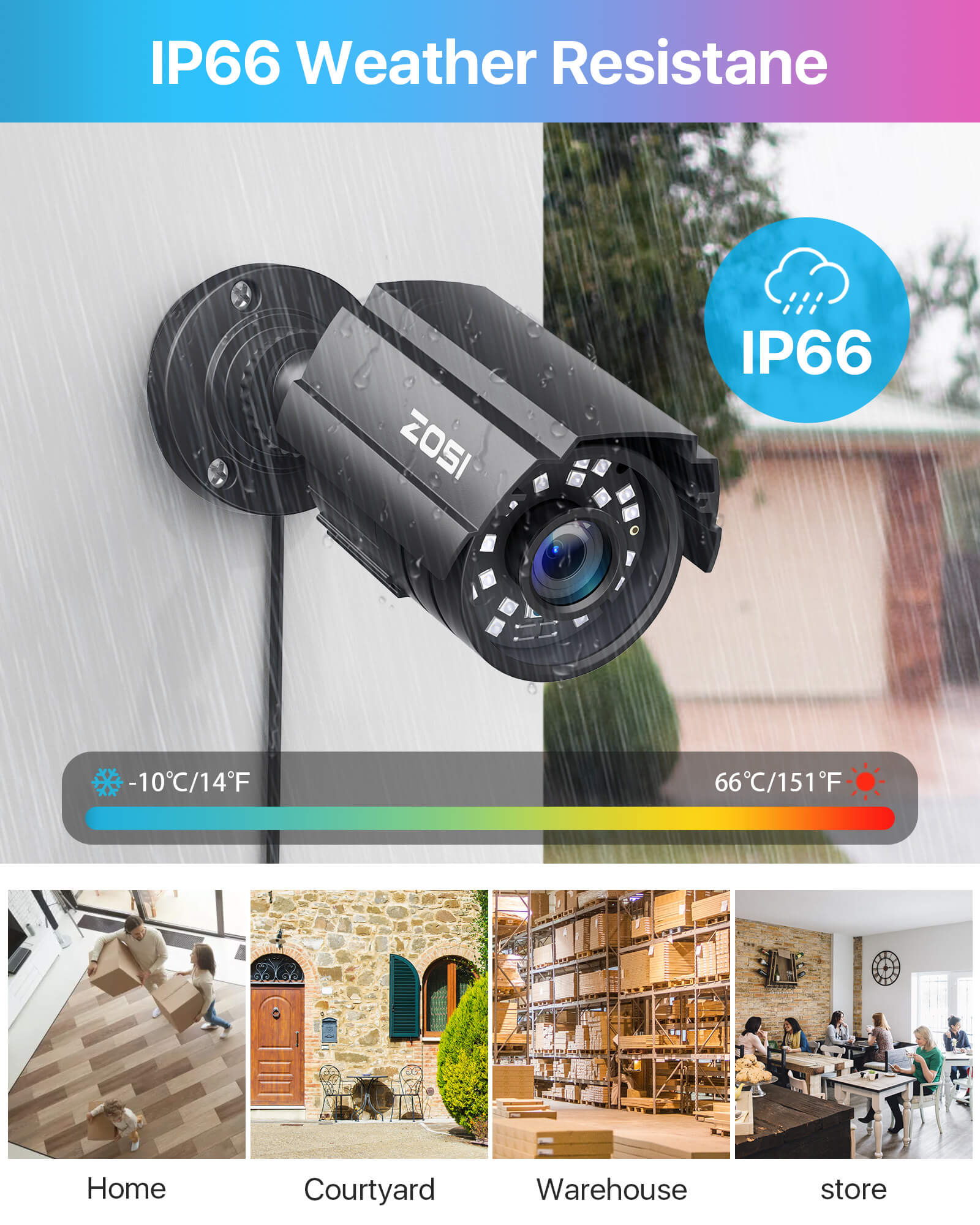 Easy Remote Access
You can live view & playback on a mobile phone on ZOSI Smart App anywhere anytime. And you can choose the date and time you want to playback on the timeline so you don't miss any important moments.
Customized Recording Modes
It supports 4 recording modes, 24/7 recording, recycle recording, scheduled recording, and motion detection recording. Feel free to change the recording modes to meet your home and business surveillance need. 
C211 2MP CCTV Analog Camera System + Up to 16 Cameras + 2TB Hard Drive
$339.99